United Way Network
United Way is a 130 year old worldwide movement engaged in nearly 1800 communities across 41 countries and territories worldwide. Through our global network, we raise over $5 billion annually and impact up to 50 million people every year by focusing on education, income and health - the building blocks for a good quality of life and a strong community.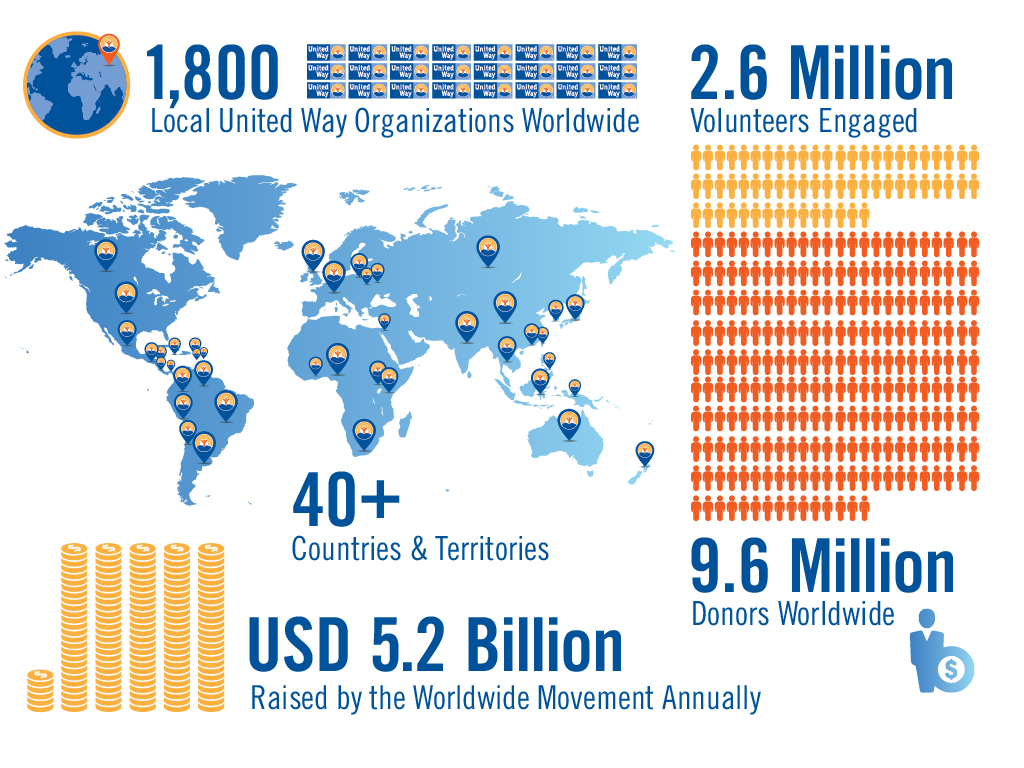 United Way Networks In India
United Way has been in existence in India for the past 34 years. Through a national body and chapters in Baroda, Bengaluru, Chennai, Delhi-NCR, Hyderabad, Kolkata, Mumbai, and Ahmedabad, the United Way network in India partners with over 1000 NGOs and impacts 75,00,000+ lives annually. While each chapter is governed by a separate board and sets it own mandates, a collective commitment is made to mobilising the caring power of communities to advance the common good. The chapters manage independent projects across the country and also collaborate to leverage each other's expertise and local connect. This ensures a close grassroot connect while bringing in best practices from across the sector.